Print National Islamic Studies Standards (NISS)
Note: Files print in an 8 ½ X 14 size
| | |
| --- | --- |
| Aqidah, Fiqh and Akhlaq | |
| Quranic Studies | |
| Sirah and Hadith | |
| Islamic History | |
National Islamic Studies Standards
The National Islamic Studies Standards (NISS) provide clear curricula goals for teachers, students, and parents. A national committee comprised of Islamic scholars, professors, and certified teachers and principals (working in the Islamic school system) have teamed up to help teachers determine what is important and appropriate for children to know at each grade level.
Research process was completed in three parts: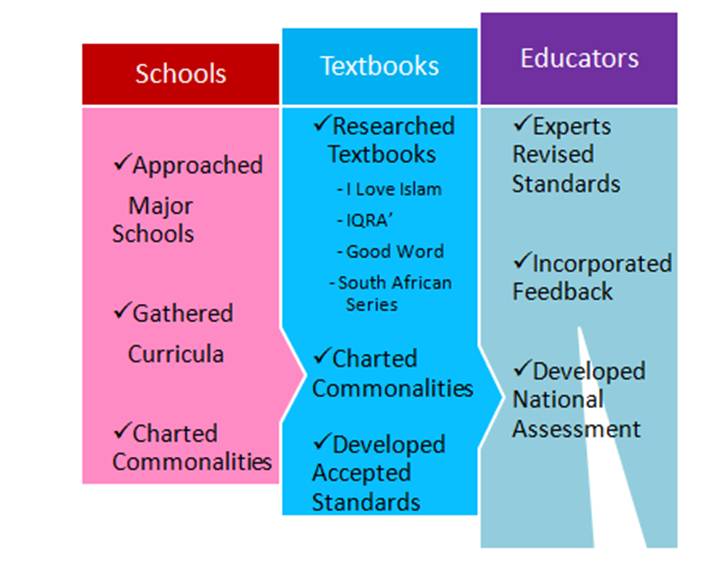 A program of this magnitude requires the support of every school large or small within North
America. Setting benchmarks is essential for a school's teaching, learning, and assessment
process. Adopting mainstream standards can help unify our schools– ensuring that all
students across the nation are receiving approved, equal, and quality Islamic education.